UPTOWN OFFERS AN UPSCALE ADVANTAGE FOR AFFORDABLE RETAIL AND OFFICE SPACE IN A LUXURIOUS AND SECURE ENVIRONMENT IN THE HEART OF GREATER VICTORIA.
Uptown offers an upscale advantage for affordable retail and office space in a luxurious and secure environment in the heart of Greater Victoria.
Total Square Feet: 865,518
Number of Levels: Multi
Number of Parking Spaces: 3,200
Walmart: 220,957sf
Shoppers DrugMart: 17,101sf
Best Buy: 34,213sf
Whole Foods: 40,500sf
Office (Incl. BC Assessment of 35,601sf): 274,090sf
Ancillary Stores: 336,744sf
Total Population: 421,269
Primary Trade Area: 347,620
Secondary Trade Area: 174,558
Number of Households: 178,434
Average Annual Family Income: $114,491
UPTOWN IS A STATE OF THE ART OPEN AIR SHOPPING DESTINATION AND BUSINESS DISTRICT PROVIDING A SUPERIOR MIX OF FASHION, PREMIUM OFFICE AND DOMINANT ANCHORS SET IN A LEED GOLD NEIGHBOURHOOD.
Uptown is located in the heart of Greater Victoria at the crossroads of the Trans Canada Highway and Highway 17. With a strong visual presence and 123,500 cars driving by everyday, Uptown is in a can't miss location. Uptown is centrally located and services a 60 minute drive time trade area of 419,000 people where over 54% of annual household income exceeds $100,000. Upon completion Uptown will exceed 1,000,000 square feet.
Economic Impact:
29,000 visitors per day – 10.58 million visitors per annum.
Productivity at Uptown for 2019 is projected to be more than $450 million in retail sales alone.
Largest Retail Destination in the region.
Highest Grossing Walmart in Canada.
Uptown draws from all of Vancouver Island by hosting top retail brands H&M & Plenty, all of which are first to market and only locations on the island.
For Retail Leasing Inquiries please contact
Mina Smidstra, Senior Leasing Representative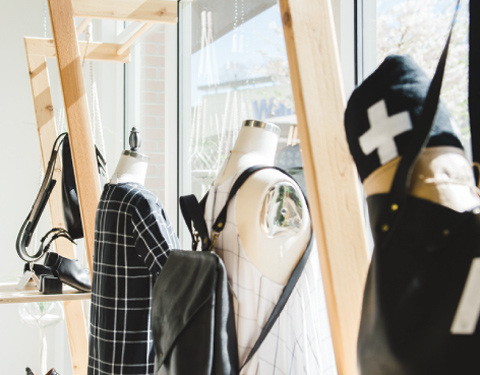 YOUR OFFICE IS YOUR SECOND HOME.
The Offices @ Uptown provide a unique bundle of amenities which will facilitate a more rewarding work experience. Location is second to none; central to all areas of Greater Victoria, between the two main transportation routes, surrounded by transit lines, and direct access to the major regional hiking and biking trail networks.
Locate your office in the exciting new Uptown development, designed and built to LEED Neighbourhood Development standards. The Offices @ Uptown are part of an open-air mixed use village-style urban neighbourhood. The Class A office space, designed and built of LEED standard; feature state-of-the-art amenities such as restaurants, coffee shops, retail shops, landscaped rooftop terraces, operable windows, 3,200 on-site parking spaces, secure bike storage with employee shower facilities and direct access to public transit.
The offices at Uptown are conveniently located on the upper floors overlooking the lively shops, galleries and restaurants of Uptown Boulevard and Town Plaza with direct elevator access from underground parking. Views from the office spaces span the Olympic Mountains, Juan De Fuca Strait, the Sooke Hills, Downtown Victoria and Mount Baker.
Additional employee amenities include 24-hour security for all buildings and parking areas with full camera surveillance, year-round community events at Town Plaza and convenient access to and from the adjacent Galloping Goose & Lochside regional trail networks.
Now Available – Dedicated Medical Office Space
Uptown offers 275,000 of sq. ft. of office space, of which a portion is dedicated to medical and dental professionals. The dedicated medical/dental floor accommodates medical practitioners offering a central location, ease of access, ease of parking, and close proximity to the prescription dispensary at Shoppers Drug Mart.
Unit sizes range from 1,000 to 8,300 square feet, and accommodate single practitioners to larger medical clinics.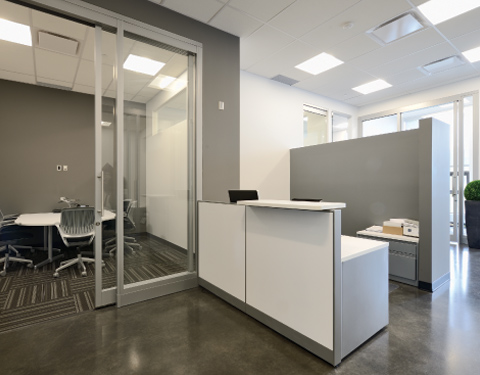 UPTOWN IS A VIBRANT SHOPPING DESTINATION PROVIDING A SUPERIOR MIX OF FASHION, FOOD AND ONE OF A KIND RETAIL, ALL IN A SUSTAINABLE LEED NEIGHBOURHOOD.
Uptown's stunning visual presence and convenient location within the community of Victoria gives specialty retailers an upscale advantage and offers the optimal criteria for location selection.
Uptown's current mix of retailers include destination anchors such as Walmart Superstore, Best Buy, Shoppers Drug Mart and leading fashion brands including H&M, Laura as well as local favorites such as Plenty and Meraki.
Uptown offers an eclectic and exciting blend of dining and fast food choices sure to please every pallet. Soon to come will be an even greater variety of full-service restaurants, groceries and category dominant fashion and lifestyle brands.
>Download Specialty Leasing Brochure & Applications
For Specialty Leasing Inquiries please contact
Barbara Hellinga, Specialty Leasing Director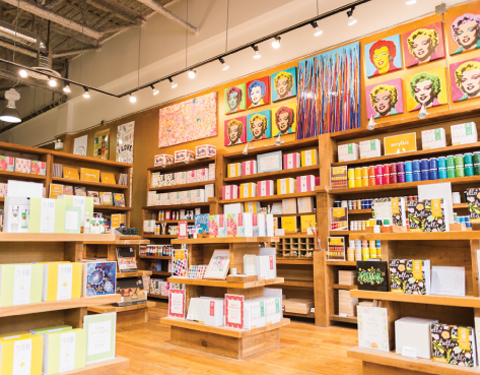 UPTOWN OFFERS VIBRANT RETAIL SPACES AS WELL AS PRIME OFFICE SPACES.
FOR SPECIALTY LEASING CONTACT:
For Office Leasing Contact:
Uptown has retained the Victoria and Vancouver offices of Colliers International to market the Offices at Uptown.